The Barbie movie marketing did more than succeed. It literally crashed the internet and influenced the whole world. By now, no one has escaped the color pink. We are all part of the Barbie movie, even if we'd rather watch Oppenheimer. It's not just a Barbie movie anymore, we're living in a Barbie world.
So come on all you Barbie and Kens out there, let's dive into Warner Bros marketing strategies behind this full-blown success.
Marketing campaign of the year – a well spent amount
First and foremost, the amount spent for the Barbie marketing campaign is estimated to be over $150 million. And this amount is in addition to the production cost of the film, which is estimated to be $145 million.
Did you just gasp? We sure did. Something (or everything) must have been done right because last week, we learned that Barbie surpassed the Dark Knight at the box office. Today, the Barbie movie is Warner Bros' most successful movie ever.
A strategy built on breadcrumbs
Warner Bros Marketing department credits their monumental success to a "breadcrumb strategy." From an early stage the marketing team deliberately pulled out small elements based on the movie to create curiosity and start a buzz. They got us all hooked immediately, leaving us wanting more.
In an interview with Variety, Warner Bros say that they combined paid and earned media in every step of the campaign. And based on this decision the campaigns spread its own wings and flew higher than anyone could imagine. Warner Bros also emphasize the importance of timing and releasing the right type of material to create initial curiosity. For every new seed they planted, people craved more.
Well known brands soon joined the party
Brands soon grabbed their opportunity to ride the giant pink wave. Big and well-known brands. Suddenly, we saw Barbie trending all over the fashion industry. We could see – and still are seeing – Barbie collaborations ranging from footwear to makeup. If you want pink Barbie-inspired nails, OPI got the right shade of nail polish. If you want to skate in style just like Barbie and Ken, Impala are happy to sell you the perfect pink skates.
And this was a part of the breadcrumb strategy also, to find and form partnerships. To make sure that pink products popped up in all sorts of different contexts and products.
Marketing partnerships that meant Warner Bros got attention for the movie and Mattel earned a buck on the licensing.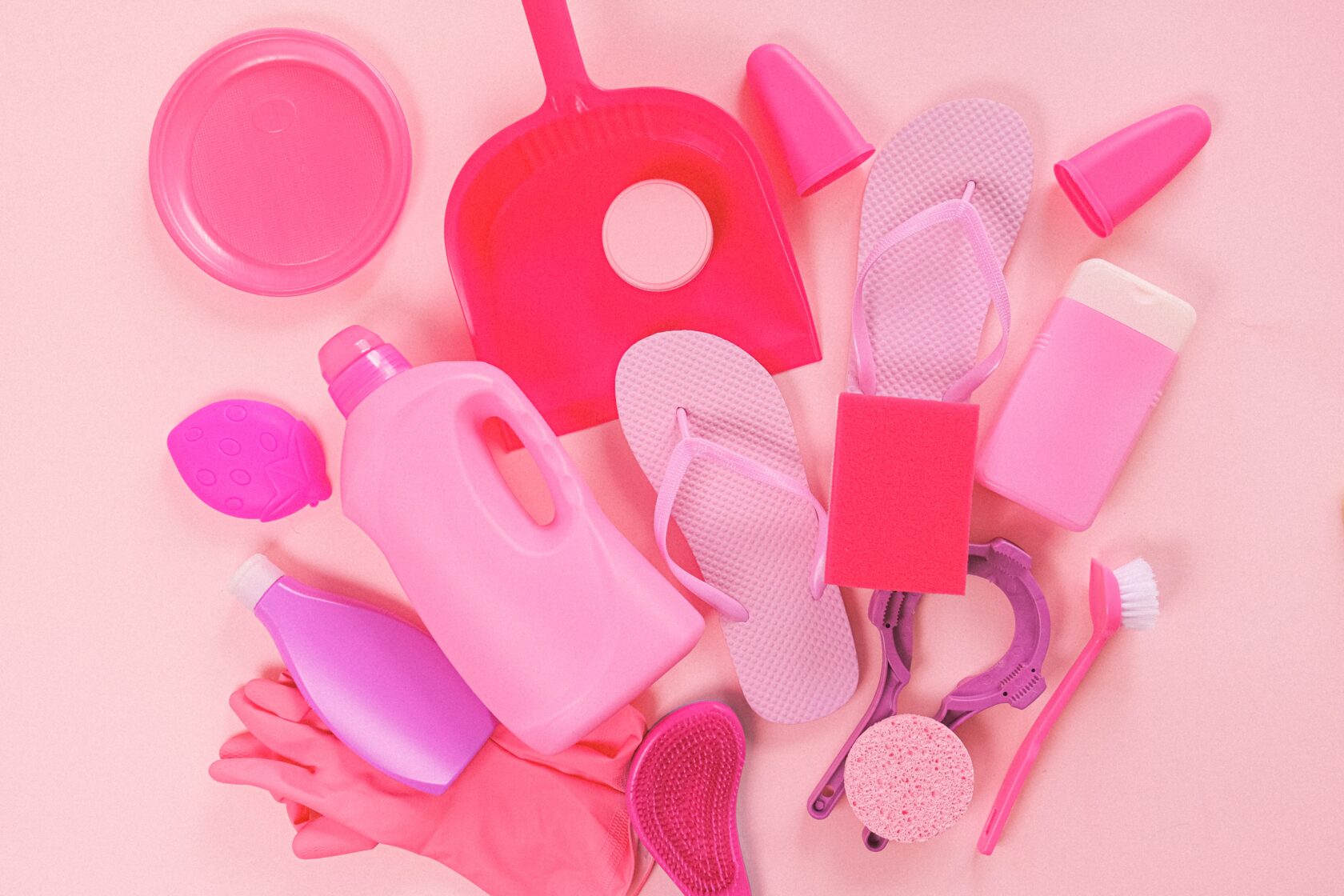 "It is literally impossible to be a woman. You are so beautiful, and so smart, and it kills me that you don't think you're good enough. Like, we have to always be extraordinary, but somehow we're always doing it wrong."

"Gloria" played by America Ferrera
Equality for dummies – explained by Barbie and Ken
Just like the headline says, the Barbie movie explains how our society is built. Not many of us expected to get hit with a reality check, almost choking on the popcorn in our seats. But an important message was hiding in plain sight.
We can't write an article about this Barbie marketing sensation without mentioning the hidden message in the movie itself. At first, the audience gets hit by a pink, fluffy and stereotypical "girly" explosion. As the story progresses past this happy and colorful rainbow moment the true message appears. The struggles of being the "perfect" woman. The Barbie movie and the marketing itself might be groundbreaking. But once the final credits start rolling, we are left with something beyond that. The movie portrays something more important such as the differences between men and women in our society. The expectations of women can sometimes be absurd. Women are supposed to look and talk a certain way and women still get paid less. This is just to mention a few examples. A specific monologue in the Barbie movie states the struggles of being a woman. The monologue has gone viral and is voiced by actress America Ferrera. Here is a part of it:
"It is literally impossible to be a woman. You are so beautiful and so smart, and it kills me that you don't think you're good enough. Like, we have to always be extraordinary, but somehow we're always doing it wrong."
The marketing team behind the Barbie movie gave us a master class in breadcrumb strategy. They showed us that partnerships, small tactical pieces and a hefty budget can indeed color the world pink.
And the movie itself was not just entertaining, but taught people of all genders the fundamentals of equality.